American Society

 Irrigation Consultants

Professional Member

Since 2009

SPRINKLER CONSULTANT

Irrigation Design Consultant

email: sprinkler-consultant@earthlink.net

Office: (407) 678-6947, Cell (407) 830-7041

Principal: William B. Curtis 

40 YEARS DESIGNING IRRIGATION SYSTEMS MAKES A HUGE DIFFERENCE, WHEN DIFFERENCE MATTERS!

Mr. HENRY FORD SR.

MANSION HOME

DEARBORN, MI.

DOMESTIC:

Historical

Landmark

INTERNATIONAL

 SAUDI ARABI

KING'S PALACES

ROYAL FAMILY

SEVERAL PALACES AND MILITARY CITIES

SAUDI ARABIA

DISNEY CRUISE TERMINAL

PORT CANAVERAL 

FLORIDA

  DOMESTIC:

ATLANTA AIRPORT

INTERNATIONAL

UNIVERSAL STUDIOS

 AND DISNEYLAND

ANHEIM, CA.

FLORIDA 

WATER STAR

Accredited 

Irrigation Designer. Click on Icon above -

Name on page 2

Design & Specification for Fountains with Details

Design & Specifications

for Pump Stations any size.

Former United States

 "Infantry Marine"

7th Marines, 1st MarDiv

Semper Fidelis

To see our Insurance Policies for General Liability & Completed  Operations - click icon below

1st Irrigator Egypt

8,000 B.C.

1)  SPRINKLER IRRIGATION

2)  PUMP STATION DESIGN

3)  OUTSIDE NIGHTSCAPING

4)  RAIN WATER HARVESTING

5) PHOTO'S OF SAUDI ARABIA

6) FOUNTAIN DESIGN

DISADVANTAGED SMALL BUSINESS:

Florida & U.S. Government approved 

for Disabled American Veterans Disadvantaged Small Business. Please see our certifications.

We use the latest & best Irrigation Design Software, AutoCAD and Land FX 2018

The main difference between our irrigation design work and the competition is, Bill Curtis was factory trained at Rain Bird, Toro & Hydro-Rain, as a Technical Manager, in all aspects of "Irrigation Products, Irrigation System Design Engineering" & "System Trouble Shooting".  Unlike most Irrigation Designers today, who've taken only a "VERY BASIC ENTRY LEVEL TEST", by the I.A., with no field experience, or AutoCAD training, most of their designs fail due to lack of technical knowledge and actual field

experience.  Most of these IA designer's are just draftsmen, they've never installed one (1) sprinkler head!  The I.A. (Irrigation Association), is in direct conflict with Independent Irrigation Consulting firms, since the I.A. is funded by Sprinkler

Manufacturer's; these designer's have to pay the I.A. fee's to keep their membership!

On the other hand, Bill has always been an Independent Irrigation Design Consultant

his clients are who Bill is responsible to, not to some Sprinkler Manufacturer or a secretive collaborative association.  Bill has designed systems for 40 years and has never had one system with problems, if it was installed as designed.  Bill has also designed and site-managed installation of over 50 Million dollars of sprinkler systems. We guarantee your plans will pass City & County Plan Check department, you'll get approval asap, without red lines or other issues that cause delays!          

 You never get a second chance to do the job right the first time!

1) Irrigation Master Planning

2) Street-Scapes

3) Schools & Universities

4) Commercial Projects

   a. Shopping Centers

   b. Apartment Complexes

   c. Housing Developments

   d. Business Parks

   e. Convenience store chain 

11) Sports & Polo Fields

12) FDOT Roads & Highways

DISABLED 

AMERICAN VETERAN

VA Approval Letter - Mouse Click on Icon

VETERAN OF FOREIGN WARS

LIFETIME MEMBER

Atlanta 

International Airport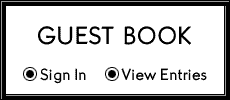 Please Sign in on 

Our Guest Book

Webinar given by Bill Curtis for Land FX, titled:  "Beginning Irrigation Design".

Found on YouTube.com @ https://www.youtube.com/watch?v=l-3phPdvMwI&t=706s

All gave some 

and some gave all!

God Bless the U.S.A.

WE DESIGN SPRINKLER SYSTEMS RIGHT TO  SAVE WATER AND OUR CLIENT'S MONEY!